Cremation Services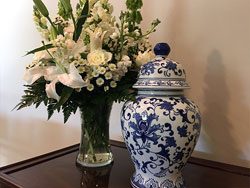 Kevin B. Comeau Funeral Home provides the most affordable direct cremation rates in Essex County.
Cremation is normally chosen because it is less costly than traditional burials. Ashes can be kept at a family residence or scattered on land or sea according to the decedents wishes, provide more mobility for transport, and have less environmental impact.
Cremation involves taking a body directly from the place of death (or morgue) and exposing it to high temperatures to produce remains of a sand-like consistency. Like ground burials, the cremation process results in "ashes to ashes, and dust to dust," but in a much shorter time period.
Cremation includes basic staffs and services, sanitary handling and refrigerated storage, an alternative cremation container, processing of cremated remains and final delivery in a durable cremated remains container. The cremains (or ashes) will also be legally identified with a serial tag.
*Additional cost for non-local transport and over-size cremations.